Call Now! (561) 840-6792
Martha@rightwaycms.com
Give us a call today and let us fabricate the right shoe for your patient's feet.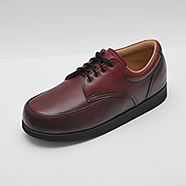 We provide the highest quality of
Custom Molded Shoes
WE CAN DUPLICATE ANY STYLE SHOE
We accept different kinds of cast
Plaster
Fiberglass wrap
STS Casting sock
Please make sure the are accurately captured.
15 DAYS TURNAROUND
Openning: Normal, SemiSurgical, Surgical
some styles are available in velcro and laces
NOTE: Color samples may appear differnt.
THE FOLLOWING INFORMATION WILL HELP US MAKE THE BEST SHOES POSSIBLE
WEIGHT BEARING TRACING
Manual foot measurements (ball & step)
Floor reaction imprints
Tracing of the current inserts
Your feedback is very important for us!
RIGHTWAY CMS
Custom Molded Shoes
3825 Investment Ln. Suite 9 & 10
Riviera Beach, FL 33404
TEL: (561) 840-6792
FAX: (561) 840-6799
www.rightwaycms.com
martha@rightwaycms.com